© 2000-2017 Stahlschmidt Incorporated. All rights reserved | Terms of Use | Privacy Policy
Site version X8-059 dated 2017-07-14 22:48:46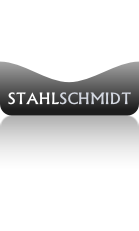 Below are links to the latest news and press releases relating to Stahlschmidt, its officers, partners and affiliates.

If you would like to join our mailing list to receive periodic updates, please visit our Mailing List page. We respect your privacy and will never sell your contact details to third parties.